With an emphasis on craftsmanship, our focus with photographers is on collaboration. Inspired by the value Renaissance masters placed on studio practice, our goal is to help you achieve your vision.
---
Scanning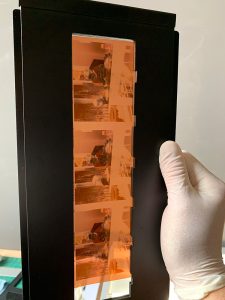 Our scanning is designed to provide high-resolution, archival digital files. The archive file is embedded with a color profile that will provide the greatest viability for the future. All processes follow the principles and standards acknowledged and set by Federal Agencies Digitization Guidelines Initiative (FADGI). Negatives are scanned as negatives; positives are scanned linearly, at the highest possible resolution and bit depth.
Custom high-grade paper prints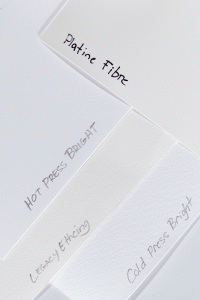 This is our personal favorite. With Custom Prints, we have the opportunity to collaborate with you, working to create the best possible image to fulfill your vision. Included in this service are minor corrections, a test print and fine tuning of the file, and a final print on selected fine art papers. As with our commercial print service, there is a 20% discount for duplicate prints when ordered within 30 days of the first printing. Available services: test print, color adjustments, contrast adjustments, burning, dodging, spotting, custom trimming, custom borders, and pdf proof.
Commercial prints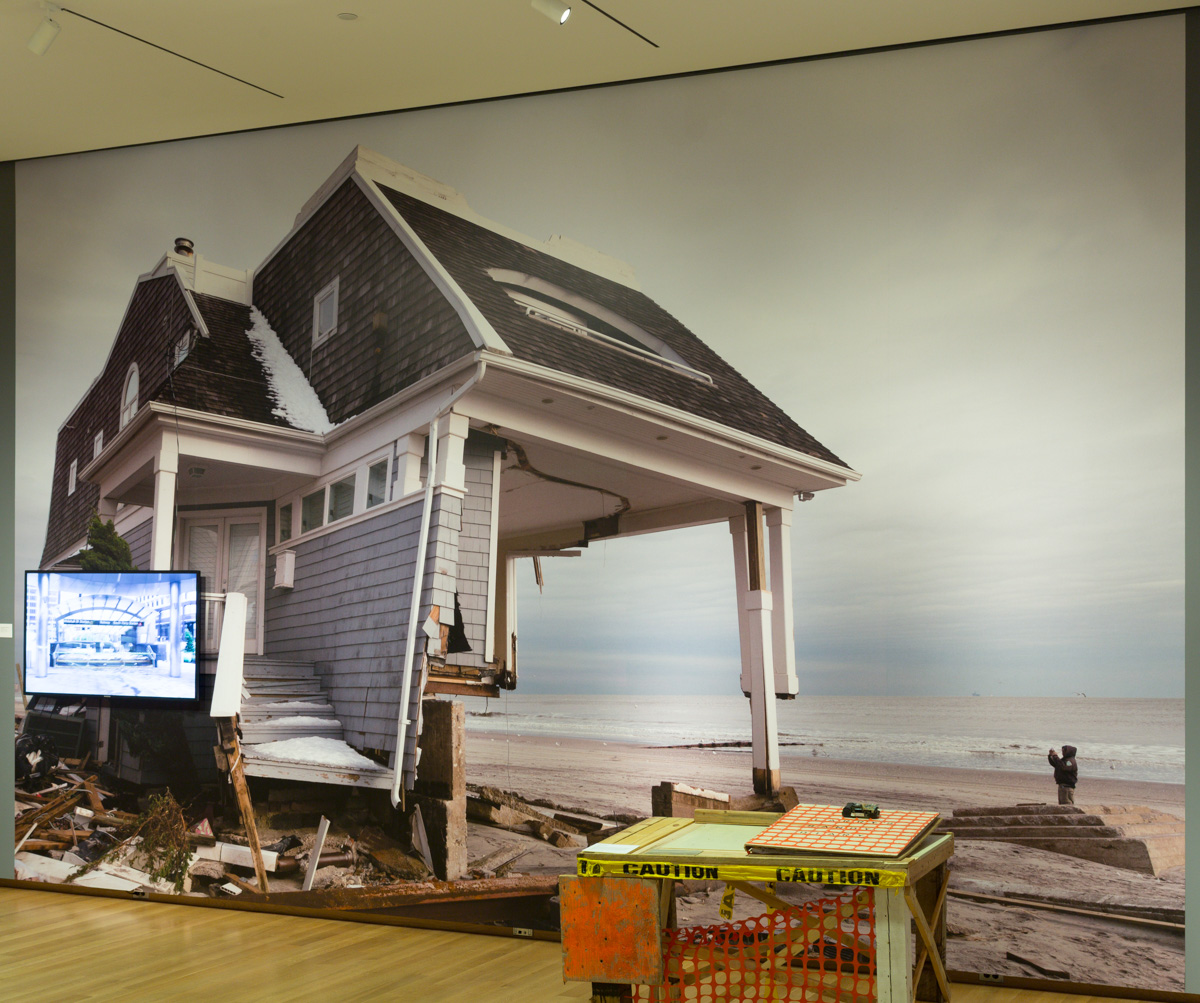 A great value when your files only need only to be opened and printed. We provide a high, quality material for commercial prints, but eliminate our normal custom review services to reduce your costs. If your files arrive in perfect condition needing no adjustments, custom sizing, trimming, select papers or other services this may be your best option. There is a 20% discount for duplicate prints when ordered within 30 days of the first printing.
Fine-art prints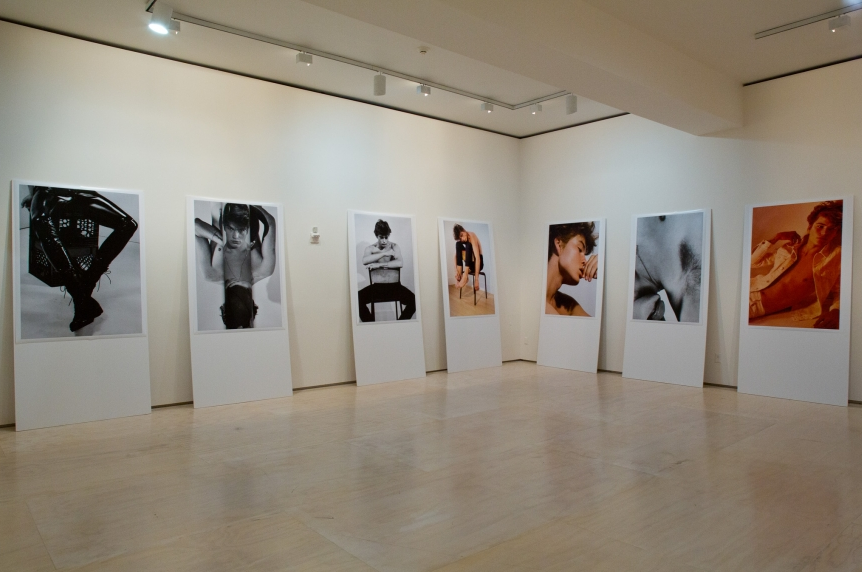 There are many fine papers available for Pigment Ink Prints, but a few papers are above the rest. We always ensure that you leave with the highest level of archival print. This service includes custom testing as in our custom print service above. Available services: all of the custom services with finer tolerances.
Press Proofs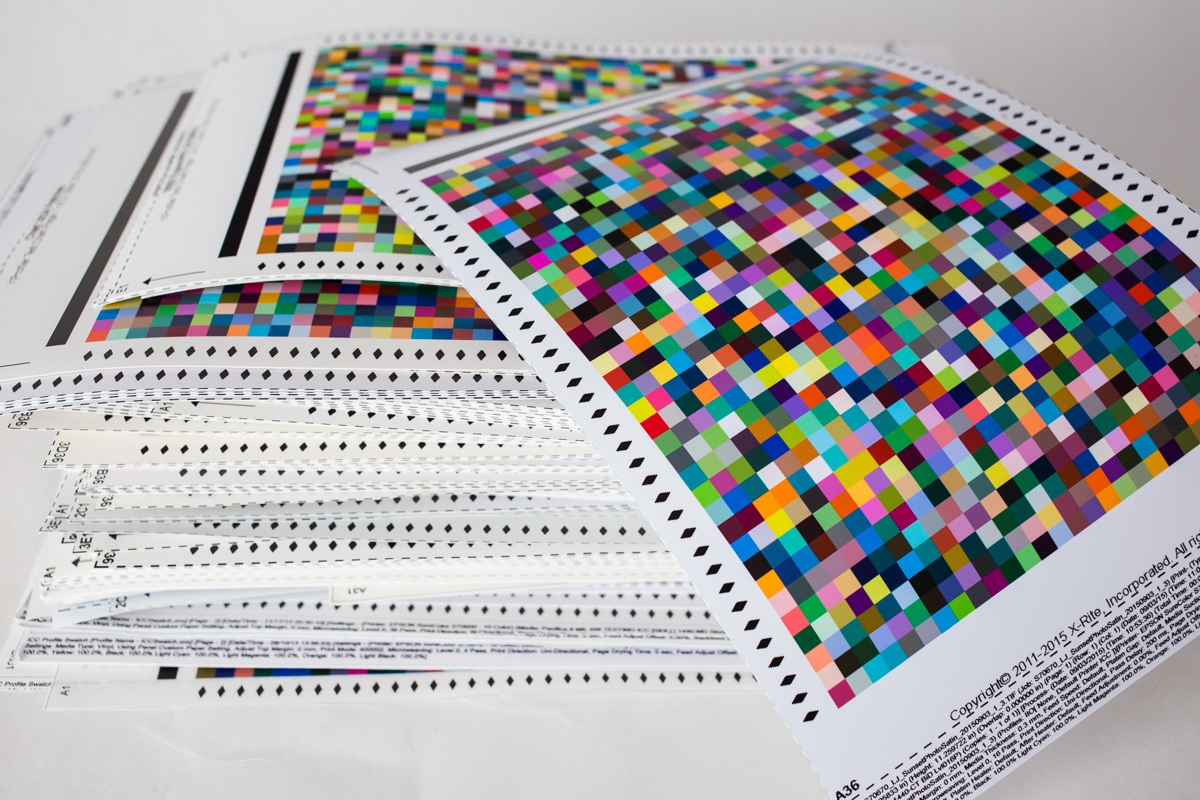 Sending files for that next book and the printer wants proof prints? We offer color proofs of your digital files with professional conversion to various color specifications. All proofs offer Color Bars or PrintCertification Targets. Our conversion services also include Custom Spot Color Matching and PANTONE® Color Matching.
Plain paper prints
Want to layout your exhibit with life-sized prints of your images without the expense of a fine art print. We have wide rolls of plain paper too.
Acrylic Prints/Face Mounting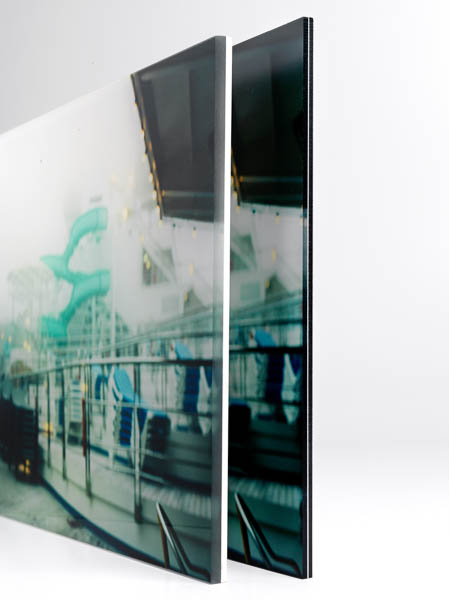 High quality acrylic prints are actually a paper print with an acrylic laminate on the face of it. There are many options for the front ranging from thick glossy framing grade clear acrylic (PlexiGlas®) to the increasingly popular museum grade anti-reflective (TruLife® Acrylic). Acrylic prints look great in a frame without the need for glass, but you can also mount a support and brace on the rear and display on the wall without a frame.
Rear mounting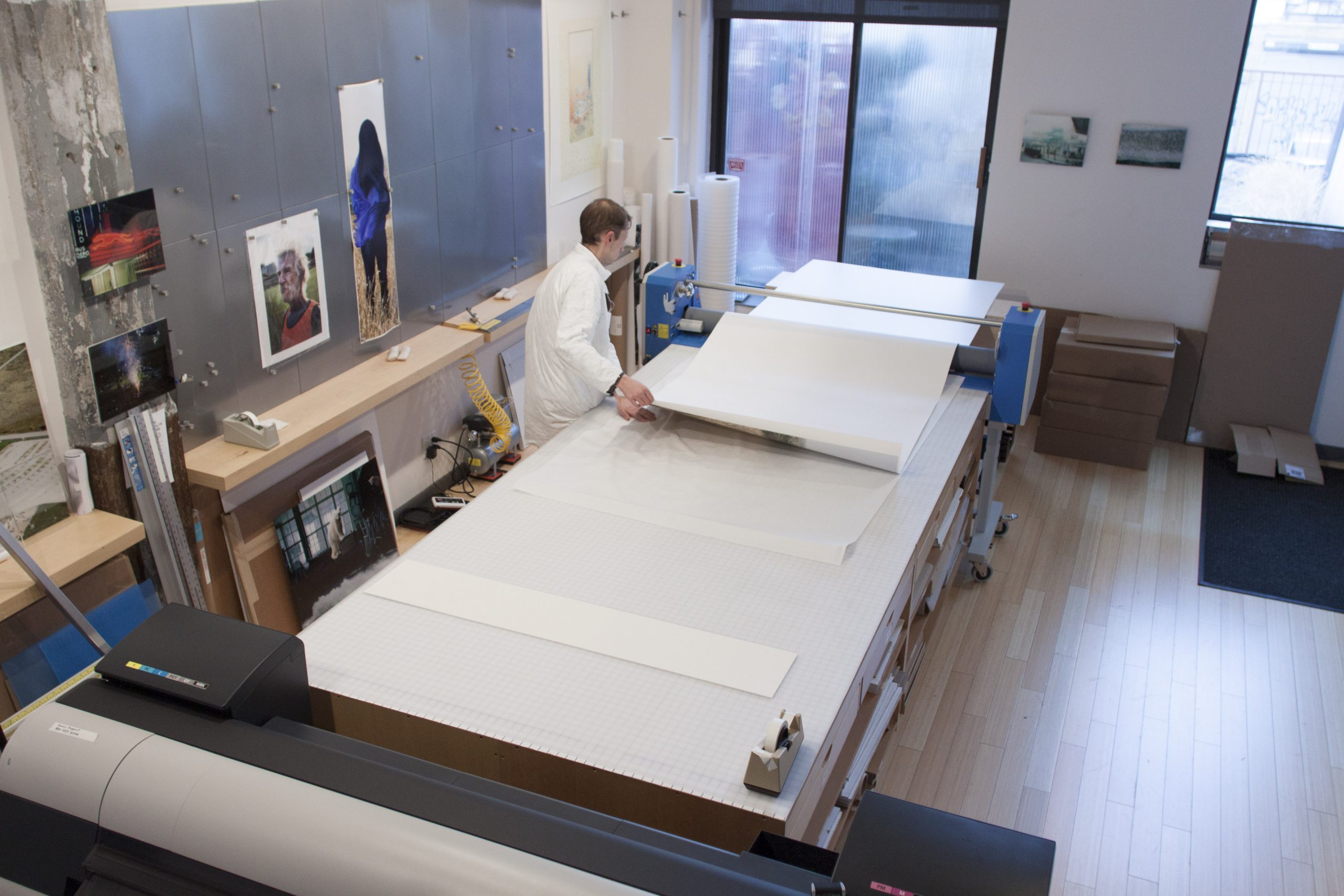 Finishing is important not only to present your work, but also to protect the print. We use pH neutral pressure-sensitive adhesive film that creates a permanent bond.
Recommended Boards:
Acid-Free Foamboard is perfect for structural backing in picture framing. Surface papers are acid- and lignin-free, with a 3% buffering agent to maintain an alkaline pH. The 1/8 inch thickness allows you to use this backing with all frame profiles when glazing and mat boards are being used, creating a framing package of less than 3/8 of an inch.
Sintra® (PVC): a heavier PVC-based semi-rigid material. Available in 3mm and 6mm thicknesses, it allows for either conventional or glassless display. Available in black or white finish.
DIBOND®: a composite material of 2 layers of aluminum bonded to a black thermoplastic core. It comes in a variety of colors and thicknesses; with a standard thickness of 3mm. Extremely rigid, it allows for thin and glassless presentation of both small and large pieces.
.063 Anodized Aluminum: a smooth, rigid material that comes in a variety of thicknesses and finishes. It is a popular alternative to conventional framing.
Matboard: archival, acid-free mounting board, great for conventional framing.
Foam Core: the economy option best for non-archival applications. Available in a black or white finish.
Copy Work – Fine Art Reproduction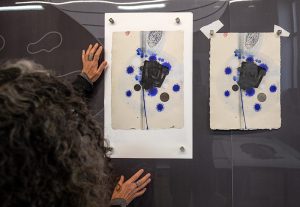 High-resolution digital capture of flat artwork using best industry practices set by international cultural heritage community as defined in the Federal Agencies Digitization Guidelines Initiative (FADGI). We offer economical rapid capture as well as large format multi-light configuration captures.
Framing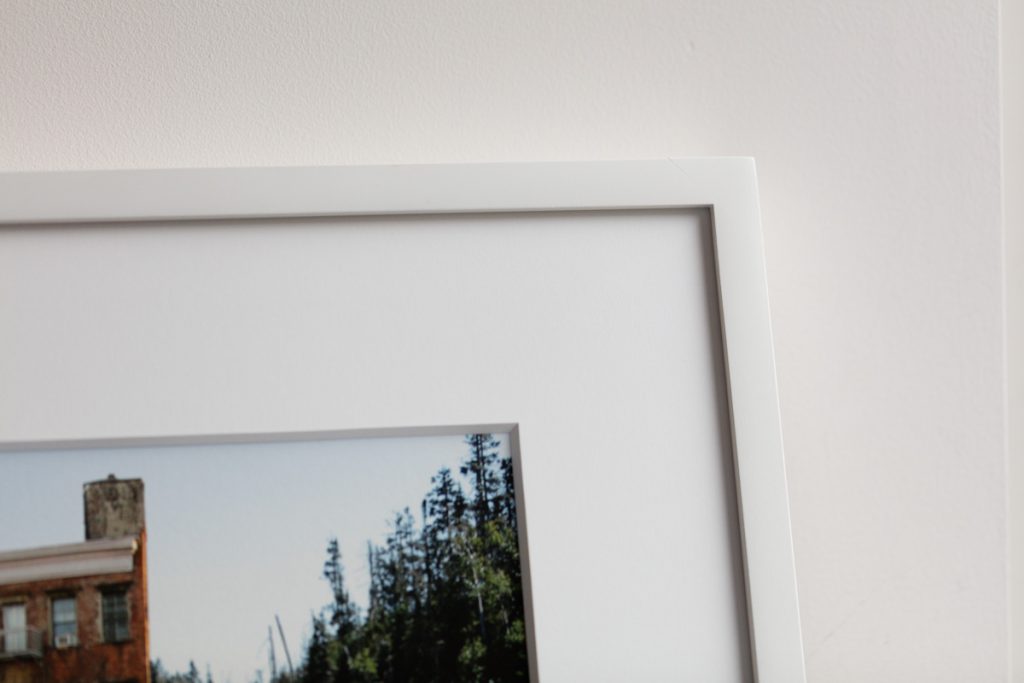 We offer museum-quality art frames are custom-cut for a perfect fit. Choose from a large selection of profiles, we will help you find the best presentation for your project.